Coronavirus (COVID-19)
Health Services for Children with Special Needs, Inc. (HSCSN) would like to provide you with news and updates about the coronavirus (COVID) within the DC area. Symptoms include fever, dry, itchy cough, and trouble breathing. People at high risk for developing severe symptoms of COVID-19 include older adults and people with conditions such as cancer, heart and lung diseases, high blood pressure, type 2 diabetes, kidney diseases, obesity, or sickle cell disease.
Image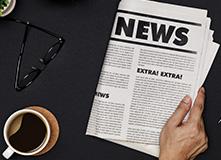 Getting the COVID vaccine is the best way to prevent the spread of the disease and keep your family healthy. DC residents ages 5 and older can receive a COVID vaccine.
COVID-19 Vaccine booster shots have been approved for the Pfizer, Moderna, and Johnson & Johnson vaccines. The CDC recommendations allow you to get a different booster vaccine than your original dose(s).
There are many ways to prevent getting sick and spreading germs. We recommend that everyone wears a mask when indoors and outdoors. You should also avoid being near people that are sick.
HSCSN has many resources available for families for COVID-19. We want parents and caregivers to have the most updated information and resources during this COVID-19 public health emergency.
Returning to School Safe and Sound
Students must be vaccinated before March 5, 2022. HSCSN can help you find places to get you or your child the COVID vaccine. We can also provide you with transportation.
Frequently Asked Questions
There are many questions people have about COVID-19, the vaccine, the booster shot, and more. We can help you answer those questions.
---
About HSCSN
At HSCSN, we would like to make sure you have information on how to access our services. Our services include care coordination, pharmacy, and clinical management.
At HSCSN, we make sure you receive:
Medical care
A team of healthcare providers
Your medicines through your local pharmacy
Your medical supplies and equipment